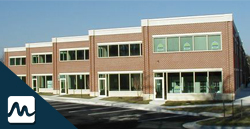 Welcome to Miromar, the one-stop-shop for all of your wiring needs.
Our company has been serving the needs of automation, system integration and 508A control panel houses for the past 20 years. From modest beginnings, we now have expanded our product lines to include over 3,000 products.
Miromar features North America's largest selection of wire ferrules and related tools, from the traditional single  insulated ferrules to hard-to-find high temperature and write-on wire ferrules.
Our Products
Starter Kits for Ferrules, Terminals, Cable Ties, Wire Nuts, Nail Clips

Insulated (Vinyl & Nylon), Non-Insulated Terminals & Connectors, Compression Lugs – Traditional & Color Banded

Cable Ties (Nylon and Stainless Steel)

Cable Wiring & Accessories

Heat Shrink Tubing

Push Buttons & Switches

Heat Shrinkable Terminals

Crimping Tools (Ratchet, Pneumatic, Hydraulic) & Die Sets

Multi-function Tools

Snap-N-Crimp Tools

Wire & Cable Cutters

Wire & Cable Slitters

Cable Tie Bundlers & Fasteners

Punch Down Tools

Metal & Plastic Compartment Boxes

Wire Markers

Alternative Energy (Solar Power & Wind Turbine) Connectors

Single Insulated Wire Ferrules, Non-Insulated Wire Ferrules, Twin Wire Ferrules

And Many More…
Some of Our Customers…